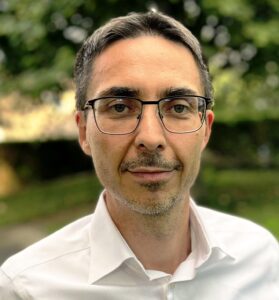 By Nicolas Cousinard, Product Line Manager, Ground Transportation Systems, Thales
Thanks to the massive adoption of contactless payment, urban transport world has evolved from closed-loop payment methods (e.g., transport cards) to open-loop payment, on which rider travels with contactless bankcards.
Eurocard, Mastercard, Visa (EMV) cards becomes a major fare media as the number of Open-Loop EMV Cards in ticketing use is expected to reach 136.9 million by 2025 according to ABI Research. Besides this projection, 12 billion EMV cards are in circulation according to EMVCo leaving room for wider adoption. This technology brings numerous benefits to transport end-users as well as to operators.
For passengers, it means no dedicated media (ticket or card). They check in or out in a simple and agile way, with the banking card they already use in their daily life. Passengers do not need to queue, download an application or study the fare plan as the fare structure can be dedicated (from single fare up to pay as you go). The card acts as both a transport media and a payment mean, should it be a plastic card or digitalized in a smartphone wallet. Tourists and infrequent travelers benefit from open-loop payment as well as unbanked people. The latter can be used as a pre-paid card for daily spending beyond transport.
On the other hand, the transport operator does not need to sell and issue tickets or cards, thus saving operational costs. Along with an Account-Based Ticketing system, open-loop payment, like other media, can cover all traveler needs: from simple flat fare to complex fare capping, best fare, pre-paid, Pay-as-You-Go, you name it.
Operators must be accompanied along the way for the Open Loop deployment and operation: from equipment on the field (validators, gates) which may need an upgrade to support EMV transactions to the central back office connected to the banking network and associated certification and business arrangements related to financial risks management. This support includes design, integration and lifetime support and maintenance. Operators expect to be working hands in hands with system integrators throughout the project lifecycle to provide high system availability (SLA) and minimize service interruptions in daily operations, revenue losses as well as maintenance costs.
At country level such as in the Netherlands or in large cities such as Bangkok, open-loop payment has recently been deployed for the benefit of all. TRANSCITY, our automated fare collection (AFC) system helped the operators introducing open loop smoothly while keeping in operation existing tickets, cards and fare plan.
User experience is key for a wide adoption: experience at the gate, in the tram or bus. First, the tap area must be the same for open-loop and close-loop. Second, transactions must be transparent and the account history attached to the traveler easily accessible, even if multiple operators are involved in riders' journeys.
With the rise of climate change and energy cost increase concerns, public transport adoption can gain significant traction in 2023 and beyond if the industry keeps collaborating and sharing knowledge to offer better user experiences for more inclusive and sustainable mobility. Thales will continue to innovate, aiming to make travel simple and accessible to everyone.
Find out more on Thales' website