The Urban Mobility Open Payments Forum has concluded a successful tour in Mexico visiting public transport authorities to support local ambitions on open loop payment. During the tour, Forum members Visa, American Express, Discover Financial Services, Thales, Flowbird, Indra and Switchio organised a series of workshops in three locations to address challenges and discuss tools to advance the integration of open loop payment in public transport networks.
The first workshop was held in Guadalajara, where the Secretaría de Transporte de Jalisco will be launching an open loop pilot soon. This pilot will see the implementation of open loop payment in various transport lines, including the BRT 'Macroperiferico' line. Discussions focused on how to successfully launch the project as well as how to grow it beyond its pilot state.
The second stop was in Monterrey, where Forum members met with Metrorrey (the city's light metro/rapid transit system) and the Transport Secretary of the State of Nuevo Leon. Together they discussed how open loop payment might help with the ambitions of the regional government to integrate a very fragmented public transport market.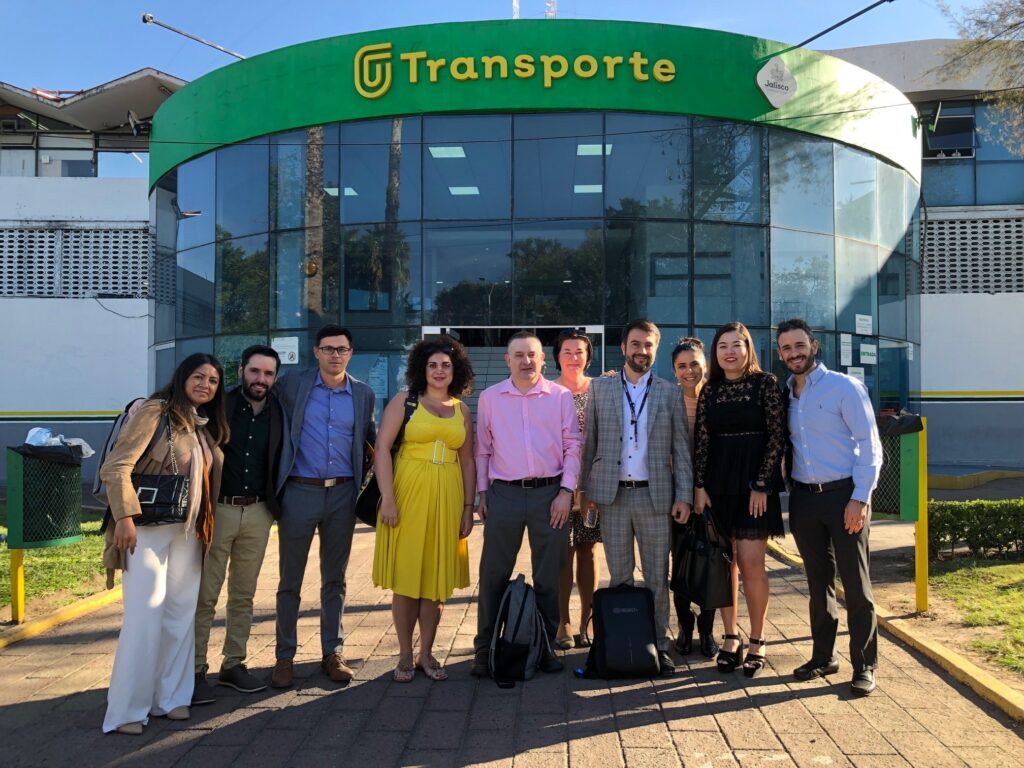 In Monterrey, the preparation to launch a smart card ticketing system is on the way – the next step will be getting ready for open loop payment. The Forum will support the city in building a roadmap to implement open loop payment in line with its needs and ambitions. Stay tuned for the next steps!
The Tour's final stop was in Mérida and was hosted by the Institute of Mobility and Urban Development of the State of Yucatán (IMDUT), a governmental institute which is set to become a mobility agency.
A main topic of discussion was the Maya train: a big national railway under construction in Yucatan that will connect the major touristic sites and allow tourists to move around easily. The train will pass close to Mérida and the city is currently building various electric BRT lines connecting the Maya train stations with the city centre.
In order to simplify access and encourage people to use public transport, open loop payment will be implemented with this bus line. So far only the first steps have been taken, but IMDUT wants to be prepared and have everything set up for easy roll-out and expansion. In the coming months, the Forum will map out the next steps to help ensure that the launch of the electric bus line can be done with open loop payment.
Do you want to find out what open loop payment can do for public transport in your region? Contact us!