From 4 to 7 June 2023, the UITP Global Public Transport Summit – the world's biggest event in sustainable mobility – took place in Barcelona. The topic of ticketing and payment had a prominent spot in the programme and members of the Forum took part in various sessions to discuss all things open loop ticketing.
From morning expert talks about open loop payment (including a raffle!) to congress sessions on how to enhance customer experience through advanced payment: stakeholders from across the world came together to discuss challenges and opportunities of our sector.
Expert insights and good coffee
How to better start your day than with an insightful panel on payment (and great coffee)? On the Monday morning, Forum member Switchio invited to their booth representatives from Fertagus, Ubirider, Finaro and Mastercard to explore what it takes to implement open loop ticketing into public transport networks, using Fertagus' Lisbon case study as example.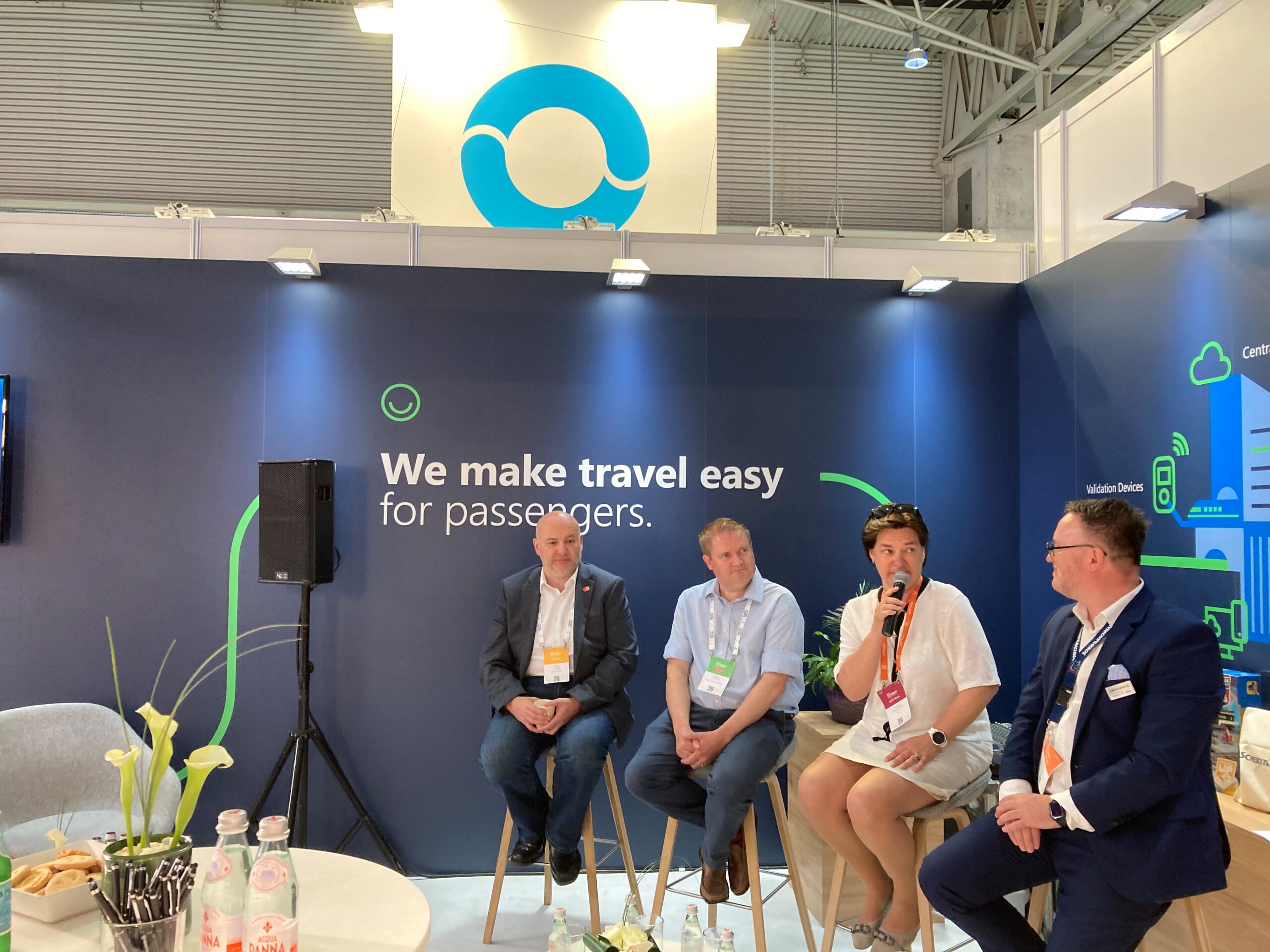 On Tuesday, Scheidt & Bachmann welcomed visitors to their stand to discuss with sector experts including Visa and Mastercard on chances and challenges of integrating open payment solutions in urban mobility systems. They could count on an engaged audience, not in the least because of their raffle, which saw fantastic Lego-sets given away to three lucky visitors.
The morning sessions provided valuable takeaways on what may stop operators and cities from implementing open loop payment (uncertainty about risks, lack of trust, not sure where to start) and how initiatives such as the Forum can help advance this (developing roadmaps and other tools, bringing the finance and transport sector together).
To the question what has changed most in the open loop field over the past years, the answer was twofold: one the one hand, the technology is not new anymore. Many operators and cities have taken the plunge and an abundance of case studies are available to show others how (and how well) it can be done. Another change has been the COVID-19 pandemic, which changed our mobility landscape and made operators aware of other technologies available.
Inclusivity in open loop payment
Tuesday afternoon saw a workshop where Forum members discussed challenges around the inclusivity of open loop payment and how the public transport industry can insure that open loop payments are inclusive to all, as well as how we insure that those who are un, or underbanked can fully benefit from the benefits of digital payments in transit.
The Forum members are committed to ensuring that no rider is left behind. Following a passionate and collaborative discussion, the key take-aways were that a variety of solutions have been developed to tackle these challenges, from pre-paid cards to mobile payments, but that we must do more to ensure that these are supported in our industry. Challenges remain, but the Forum partners remain committed to collaborating with the public transport sector and helping to ensure that public transport remains accessible for everybody.